I'm most of the way through the yoke now-and I've run out of yarn. I shall have to order more.

On the bright side, since I needed the needles for other stuff, I've put the sweater on my Denise cords for now, so it's easier to get unscrunched pictures.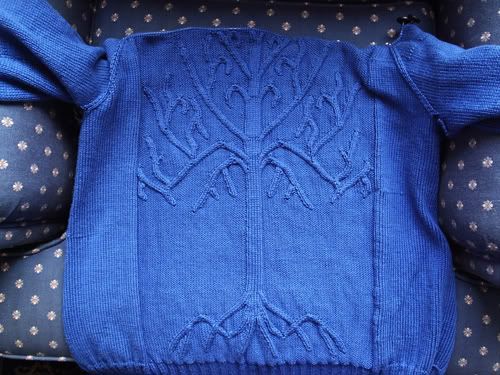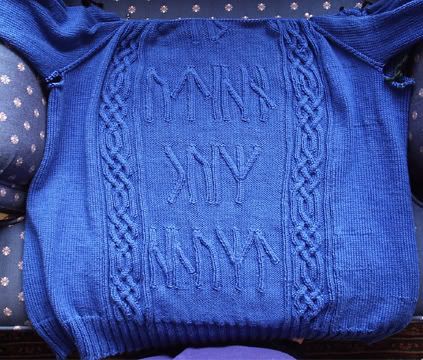 I am really too tight of a knitter to actually knit with the #5 tips of my Denise set-the cord is too thick, and so it's hard to slide those tight loops over it. I broke a tip and a cord that way.

I do not think I like knitting with cotton. Maybe it's the stretch, maybe it's something else, but I just like wool better.