Spider Stitch: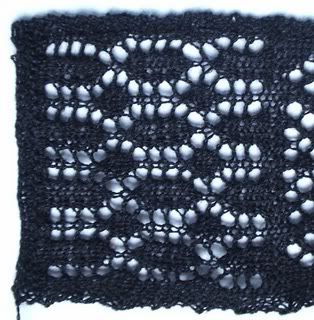 Wings of the Swan: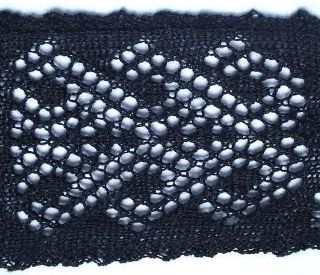 Ostrich Plumes: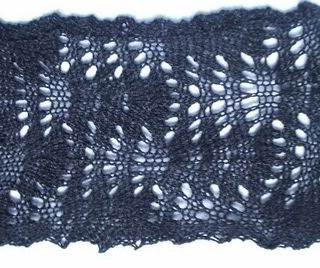 Elaborated Print O' the Wave: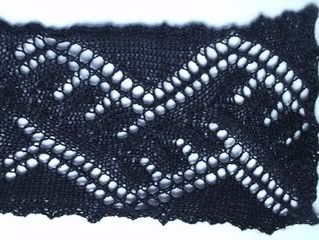 Conclusions:
I'm still planning to use some elaboration of Print O' the Wave in the borders, so I won't be getting to it just yet.
I probably will not be using Ostrich Plumes in this. Don't get me wrong, it's gorgeous-but it's also flowy and curvy and organic, which the rest of it isn't, and it has fewer YOs than the rest of it, so it looks denser.
I really like the Spider Stitch. Unfortunately, I think I will go crazy if I try to knit an entire shawl center in the stuff.
I also like Wings of the Swan. So that is probably the plan for saving Ariel from the monotony: do the center with a stripe of Wings of the Swan down the middle and two panels of Spider Stitch on either side.