I'm not quite finished, but since I am not good at self-portraits, I don't think it will really matter if I don't wait until I am.

So, I present: the Angband sweater.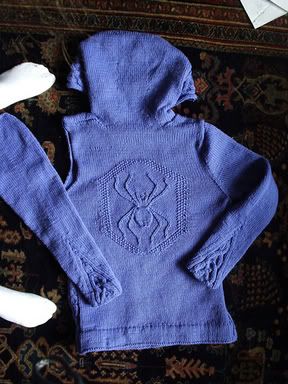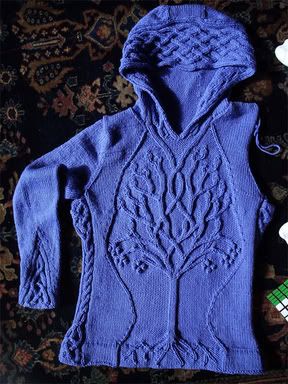 What I have learned:

The thing with increases and decreases that's on the cuff really is the best way to arrange for a small non-flat-sided section of your knitting to be in reverse stockinette.

Leaves should be at least seven rows high and should have more space around them. (Five-row leaves just look like blobs. Seven-row leaves actually look like leaves.)

If most of the branches are two stitches thick, the roots should be too.

If I do this again, I will move the tree up so that I can use four branches in the neck cables instead of two.


Chart is here.

Edit: Someone's got a nifty blanket using this tree here.