I have four skeins of Socks that Rock: three in fairly heavily variegated colorways, and one of their nearly solids.

I have wanted to make Pomatomi for a while, and I think that the STR knits up to about the right gauge.

I tried knitting the Lapis into Pomatomi. However, I think that 72 stitches is just about precisely the wrong number of stitches to use with this yarn: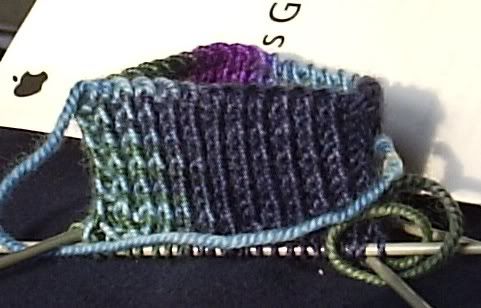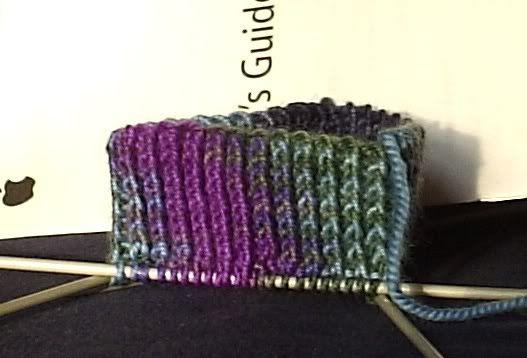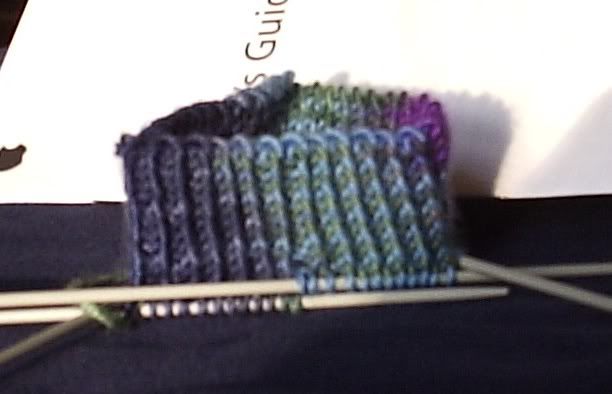 (Flashing is a technical term for when, in variegated yarn, it all builds up on itself, leading to sort of rough vertical stripes.)

This colorway does not take well to flashing. There's a lot of very meh blue-gray in it. If the yarn wasn't flashing, this would probably be a good thing, to keep it from looking too busy, but as it is, it's just producing an ugly spot.

Also, I don't like the way the green and blue are forming rows of alternating stripes.

So I think I will frog this and use the Lapis for some other sock pattern, one with fewer stitches. (This will still fit my feet; Pomatomus has a zigzaggy pattern which means that I need more stitches to make socks of the same circumference.) Here's a sock in a different colorway of the same yarn:

Queen Rock socks on 60 stitches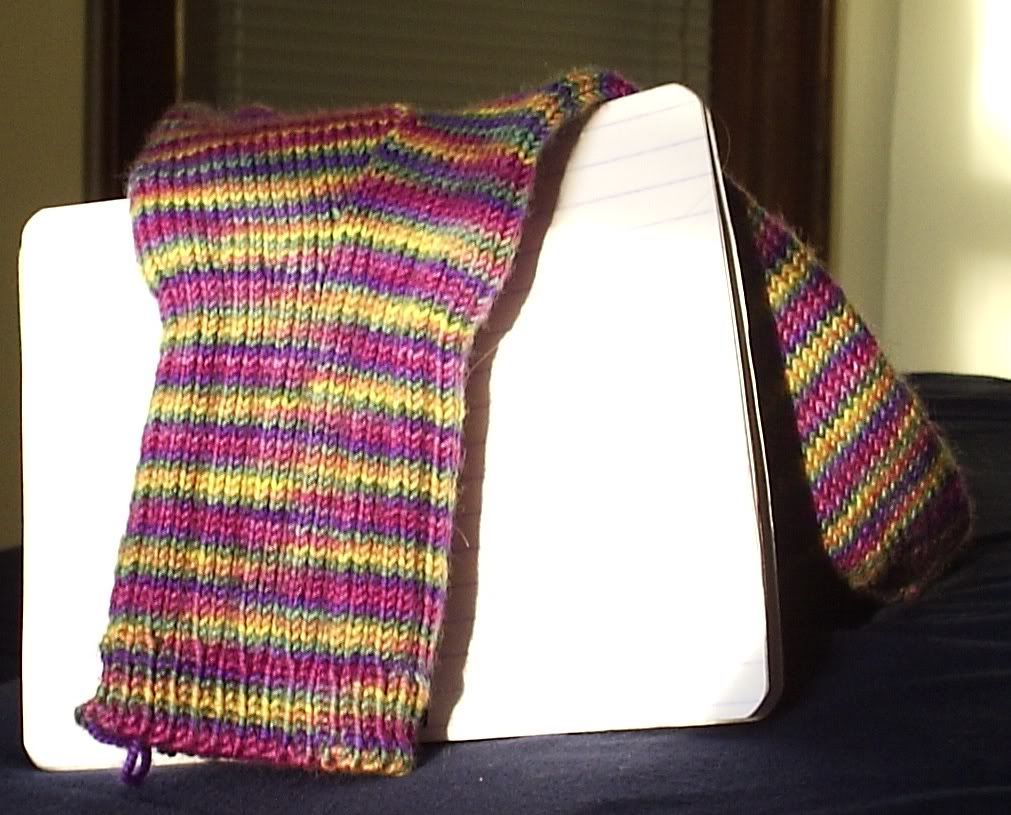 I think 60 stitches is just a wee bit too tight for my feet, but I bet 64 stitches would look fine.